While I say best of destinations weddings 2011,  as I look through all this years weddings I have photographed .  I must send congratulations to all couples who have been newly engaged of christmas and new year .  Over my own christmas we discovered that we as a family have visited over 20 different countries this year .
My wedding year started with a wedding at the Ice Hotel  at minus 32 , to sun drenched beaches in Greece , Sicily and Portugal  to the heights of Chamonix in the Alps .  What will this year bring  Santorini , Mykonos  or Sifnos  in Greece , in Italy Tuscany or Ravello  or the Algarve Portugal what ever is your destination wedding venue please let me know .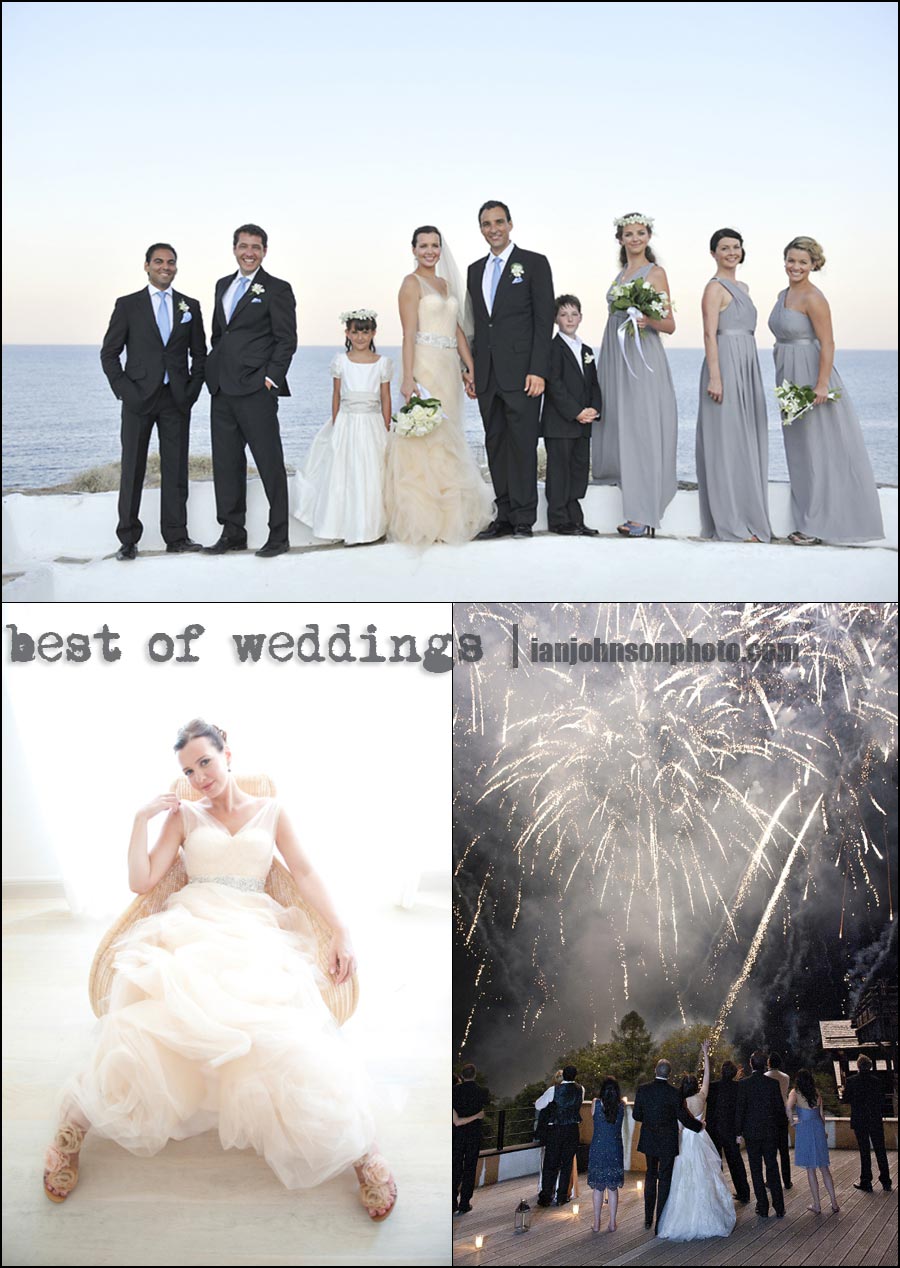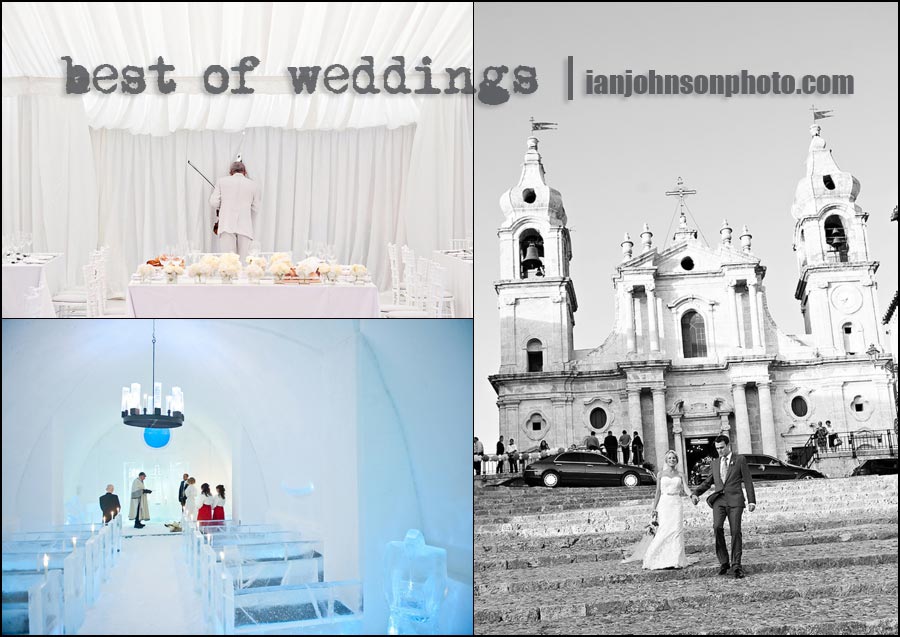 Recommendations tips ideas on Destination Wedding venues 2012 2013 please email me.
Destination Weddings Magazine has a great deal of information  destinationweddingmag.com/articles/wedding-photographer
Ian Johnson Photo at Destination Weddings Magazine www.destinationweddingmag.com/articles/wedding-photographer/best-wedding-photographer-ian-johnson
Ian Johnson Photo at Ian Johnson Photo
Users who found this page were searching for: