Weddings in Chamonix a perfect wedding in the Alps Im just back from Chamonix and the Alps , what a wonderful day it was for wedding photos from the moment I woke up looking at clear blue skys of Mont Blanc,  to the evening looking at the Alps from the wedding venue Granges D'en Haut .
The church Chapel in Les Praz  for a marriage in Chamonix  has the best wedding photo back drop in the world. Just look at the landscape , one of Amy and Zachs wedding guests said no one will believe your photo they will think it has been photoshopped , I agreed , but this was for real .
I have visited this venue so many times  and each time it surprises me and gets better and better .  The wedding story of Amy and Zach of how they met was told at the evening reception . I think the Alps did this for them as a reward .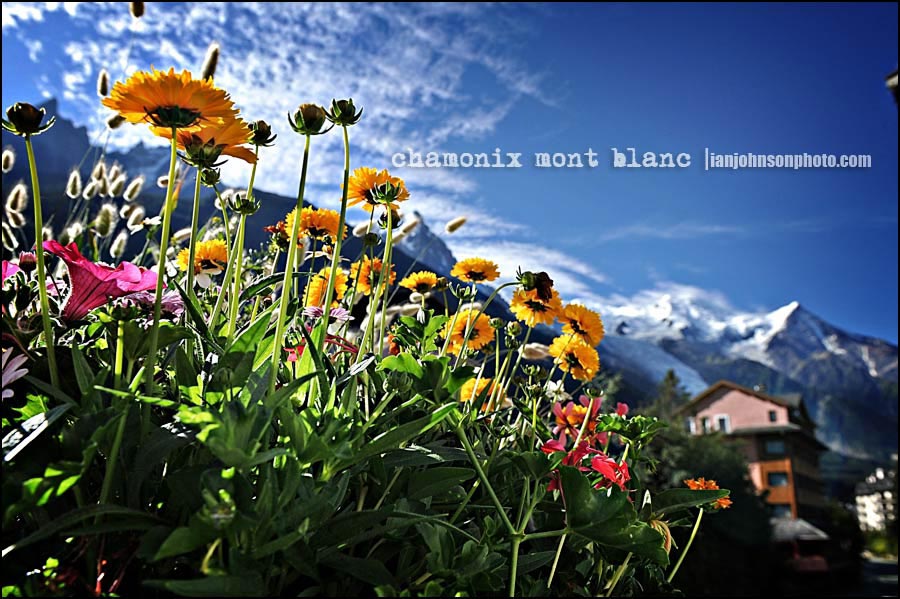 Chamonix wedding photos Ian Johnson Photo  Wedding at Granges d'en Haut